by Joe Price
via Pigeons & Planes
Rap is global. Young artists from Sweden and Japan are appearing on tracks with Travis Scott and Frank Ocean. South Korean rappers are racking up millions and millions of plays on YouTube. American rappers are selling out tours in places where a significant amount of their fans don't speak much English, if any at all, reminding us that rap is a universal language in its own right. The impact of hip-hop is felt far beyond the country that birthed it.
Considering that hip-hop artists have always been inspired by, and provided commentary on, the places where they're from, it's not all that surprising, then, that hip-hop has evolved in different ways all around the world. Iceland and Russia are producing music influenced by the cold and often dark surroundings, while Sweden and Korea's scenes draw heavily from their rich histories of pop music. Looking at almost every corner of the globe you're bound to stumble across talented rappers and producers.
With international rap sounding better than ever, we talked to some of the most interesting rappers creating in non English-speaking countries, discovering how they approach making music and surveying some of the scenes around the world.
China: Higher Brothers
When we talked to Chinese crew Higher Brothers with the help of Bohan Phoenix last year, they had a lot to say about how difficult it has become to be a fan of rap music in China. "Listening to rap music, or music from outside of China is a bit difficult in China, we have less resources due to the Chinese firewall," they explained to us. "You have to download a VPN app which allows you to breach the firewall, then we can look for stuff on YouTube or SoundCloud."
For those unaware of the Chinese government's incessant censorship of the internet, pretty much every major website is banned in the country. Google, Facebook, Twitter, YouTube, Instagram, and SoundCloud are blocked among many, many others. As they pointed out, this makes being a listener of music pretty difficult, and being a creator even worse. "Our reach to the outside world is definitely limited."
Thanks to the fantastic 88rising, who have done a lot to showcase young creatives from the region, Higher Brothers are receiving a lot of attention outside of their home country. Their video for "Black Cab" has garnered over a million views. When asked this year what the rap scene in China is like right now, they explained, "The rap scene is exploding in China in terms of audience and passion for it, and we are the leaders of that movement. We are the culture like Migos is in America."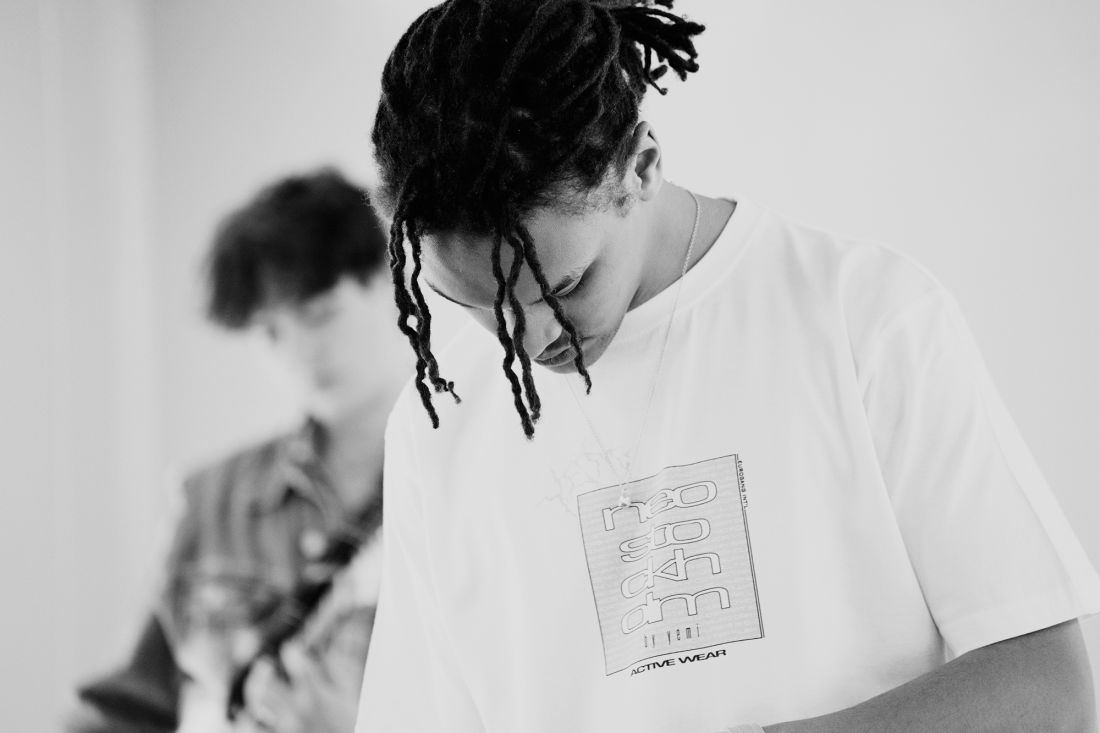 Sweden: Yemi
With the onset of Yung Lean's popularity, it became clear that hip-hop's influence reached further than many initially thought. The Swedish star didn't really offer a clear indication of Swedish hip-hop was really like, instead providing a distorted take on America's woozier rap artists. Europagang, which includes the incredibly promising Busu alongside producer Teo Sweden and Yemi, offer a bit more of a uniquely Swedish take on the genre.
"I feel like Swedish rap has stood in the exact same spot for a while, a lot of hopping on American trends," Yemi tells us over email. "I've been seeing a few people doing efforts to move it forward for real lately though. It's been slightly more interesting the past year than it's been in a long while." At the forefront of these advances is Yemi, who dropped his first English-language track late last year.
"The words to songs are really important to me, I do put a lot of thought into my lyrics, but I feel like what you're saying is only half of what you're conveying on your track. I'm interested in exploring the ability to convey feelings through sounds: making you understand the expressions that went into a track purely through it's soundscape. To evoke those feelings even if you don't understand what I'm saying, both literally because you don't know the language, and contextually because we haven't lived the same experiences."
"Rap in Sweden isn't really built on any long-rooted Swedish culture unlike rap in America, and so pulling 100% from whichever latest American trend feels really forced and taken out of context. What comes naturally for me and most people I work with is to also pull from more culturally typical Swedish, European, African-European sounds and expressions, and to work with what I feel I should be working with, which is our actual heritage."
Japan: YDizzy
Giving his thoughts on the rap scene in Japan, Yentown affiliate YDizzy doesn't mince words. "I don't think any Japanese rap is better than what's coming out of the US. That's why I feel like I gotta do it," he says, insisting that he "will change the rap scene in Japan."
While east-Asian hip-hop has seen somewhat of a boost thanks to the international popularity of Korean rappers like Keith Ape, G-Dragon, and CL, Japan hasn't really seen the same success recently when it comes to exports. Whether it's due to Japan nurturing its own culture or a lack of crossover appeal, Japanese rappers haven't managed to break in America, although rap has been an underground staple in Japan since NYC boom-bap arrived in Tokyo in the '80s.
The Japanese scene has been slow to shake off that boom-bap infatuation, but a wave of change is coming, with collective Yentown at the forefront. YDizzy, with his focus on melodic rap and stellar production choices, might be the key to achieving attention outside Japan. He even has an incredible song about BMWs with an English hook, and it's hard as fuck.
Speaking about how he hopes to erase the notion of the language divide, he explained, "It's like sumo wrestling. Sumo wrestling is our country's sport, it's Japanese culture. Hip-hop is American and it is culture for them. I never thought that I'd only do hip-hop in Japan, I'll always aim worldwide." Despite this desire to break on foreign shores, he isn't looking to abandon Japan anytime soon; "Don't get me wrong, though, what I most love still is Japan, and I'm proud that I'm Japanese, too."
Germany: Dat Adam
There's always been a big following for rap music in Germany, but until recently most German rappers have focused on boom-bap or very commercial sounds. Dat Adam approaches things a little differently, choosing to be on the absolute cutting edge of hip-hop. Working with some incredibly exciting producers alongside P&P favorites Dylan Brady and Nok from the Future, the futuristic trio pride themselves on just how ahead of the curve they are.
"First of all, this is just our opinion and we don't want to be representative for the whole scene, but we would say that most rappers who sell pretty well are kind of weird," they told us. "One funny thing about the German rap scene is that every trend from America's scene appears in Germany like one or two years later. Many people even copy American rappers completely." The originality in Dat Adam's music is immediately evident, setting themselves apart from the legions of other German rappers and groups.
"Germany has a lot of rappers focusing on rhymes with a lot of syllables and other technical stuff, but you can't really break it down to one specific thing. We got a lot of different stuff over here. We guess it's a similar diversity like in America's scene; we have lyrical rappers, we have silly rappers, we have gangster rappers." Dat Adam takes a different approach: by frequently blending English with German, there's an immediacy that makes the language barrier a lot less intimidating.
"We don't actually think that German makes our music unique, but we like to write our lyrics in the same way we talk to each other to make it authentic. And we also don't think you have to switch to English to reach people in other countries. We listen to a lot of Japanese rappers, too."
Iceland: GKR
For an island nation with a population under 400,000, Iceland's rap scene is having a major moment right now. As FACT, i-D, and P&P have pointed out, artists like Sturla Atlas and Aron Can have been gaining a lot of attention in and outside of the country for their songwriting talents. Regardless of language barriers, Icelandic rap is becoming more of a curiosity to the world at large. Icelandic youth are pushing the movement forward, and GKR might represent the absolute best of what Iceland has to offer when it comes to hip-hop.
Talking with GKR about Iceland's rap scene, he explained, "It's growing, it's big now compared to Iceland's population." He's not wrong—some artists, himself included, are regularly getting hundreds of thousands of plays on YouTube. Speaking about the differences between the scene in Iceland and America, GKR said, "There are a lot of factors. It could be the community here, we are a small nation, [or] it could be because during winter it's always dark and it's easy to feel depressed. I can't speak for everyone but I think for me the main difference is that I have very little to lose coming from such a small place but a lot to prove. I will always be the underdog and for me that's a lot of motivation."
The language barrier, as GKR admits himself, can be a bit of an issue. "Last year P&P was listening to music submissions live on Facebook [on the show The Inbox], with Isaiah Rashad as a guest. I submitted my track 'Tala Um' and as they started watching it live, Isaiah and Jinx really started vibing, laughing and dancing while watching the video and then suddenly they said, 'But I can't understand him, so I don't know… if it drops in the club it could be lit.' They stopped enjoying it because it was a different language. 'Tala Um' should be an international banger you know."
Talking about the language divide further, he said, "At first I didn't think of [Icelandic] as a major component, it's just the language I'm most fluent in so that's what I used to express myself, but now I kind of see it as a cool part of it. One of my goals since I started was always to prove to people that I'd be able to make Icelandic rap popular outside of Iceland."
South Africa: Sipho the Gift
A growing number of South African rappers have been pulling musical influence from different areas of the globe, and the resulting scene is something familiar but at the same time removed from American hip-hop norms.
Sipho the Gift, a South African rapper who raps in both English and Xhosa, looks to build a bridge between both cultures with his own music. "I think U.S. rap was most definitely a template for the most part, but South African rap pulls from sonic influences that are different," he explained. "Here it's sometimes blended with old house [music] and kwaito to create something with its own style. We also have the advantage of having 11 official languages to rhyme with and create dope flows. We have different stories to the U.S. and culturally we cater to different audiences."
As a result of this approach, Sipho's music will be appealing to listeners in his own country as well as abroad. "Xhosa is a tool that helps the local market relate to my music and is unique enough to set me apart to those outside the country. I think there are also other devices that can be used to relate and reach out to audiences like universal concepts everyone can feel."
The scene is still fairly young, but that's also why it's worth paying attention to. Often scenes are at their most exciting when there's still work to be done. "Hip-hop is the biggest it has ever been, although it's just stepping out of its infancy and finding its own identity. The scene is really dynamic and many rappers are carving out creative avenues. I'm part of a scene that's just reaching the stage where we're breaking away from the US mold and pushing the creative barriers telling South African stories."
Russia: Pharaoh
A lot of Russian producers have been gaining attention for their sample-heavy production, providing instrumentals for some of SoundCloud's most popular talent, but for the most part you don't really hear about Russian rappers. That's slowly changing.
Maybe it's because a lot more globally popular rappers are playing shows in Russia these days, satisfying Russian youth's want for hip-hop, and hopefully inspiring more Russian artists to make music. Whether that's the case with the enigmatic Pharaoh isn't clear, but he's definitely building a loyal audience in his home country. Over smoldering production, Pharaoh delivers a decidedly dark take on cloud-rap that seems heavily inspired by his stark surroundings.
Speaking with us about rapping in Russian, Pharaoh explained, "Our language is not that melodic, but if some one translated some of my lyrics, they would claim it's beautiful." He added, "You know, we have great poetry here, so it's also about that. It's amazing that a lot of popular talents in the States hitting me up, telling me that they fuck with me, so I'm pretty sure the Russian scene is gonna rise soon. Mark my words."
His take on hip-hop is distinctly Russian and offers an interesting sound not too dissimilar to some of SoundCloud's most successful underground rappers, providing something fans of Xavier Wulf and Lil Peep will find enjoyable.
The Philippines: Eyedress
Eyedress has made a name for himself as a versatile musician, straddling the lines between various genres while often creating a brand of synth-pop entirely his own. However, he's recently strayed further and further away from that sound in favor of a heavier hip-hop influence, even going so far as to release an entire project dedicated to exploring these tendencies.
The Art Is Not A Sport mixtape, scruffy as it is, shows a love for both American and local rap. "I've always made beats and always wanted to have rappers rap over my music," Eyedress explained over email. "It wasn't until I couldn't find a rapper I could relate to that I just looked to myself to do the job, even though I'm not like the best rapper lyrically. I just wanted to get my experience out there and have a platform."
Speaking about the hip-hop scene in the Philippines, Eyedress added, "It's really poppin' off now thanks to kids like Owfuck. The rap scene was kind of quiet until these kids blew up and started playing crazy shows with mosh pits. Since then there's been tons of new rappers emerging making recordings from their bedrooms. There's also people like my friend Rhxanders who's just been super low key but he's talented as hell, not only rapping but shredding on guitar, keyboard, keytar, he's a beast."
Despite the difficulties the country is going through at the moment, specifically when it comes to the killings of drug users under the orders of President Rodrigo Duterte, Manila's music scene is thriving and rap is a big part of that. "There are trap houses and gangs and violence and all that but it's not like in America where the drug and gang culture bleeds heavily into the rap culture," Eyedress explained. "I guess what sets us apart is the poverty here is out of control. Rappers from the ghetto here are living in squatters made of old sheets of metal and wood."
"There is violence and drug dealers but they're not so out there about it as rappers are in America, where they flaunt their lifestyle," he continued. "Here it's a little harder to do that with the government's war on drugs where people are being killed off. Out here some rappers are still held back by religious beliefs due to the heavy Catholic influence in the Philippines. So you know, you'll hear a lot of good boy rappers who praise God and all that. Only recently have I heard people really going hard in their recordings and documenting the reality."
South Korea: Paloalto
South Korean pop and rap has seen feverish support outside of the country for a while now, with fans obsessing over countless artists and music videos across the globe. With a compelling underground rap scene continuing to impress, it's not surprising to see the likes of Hi-Lite Records gaining fans worldwide.
Founded by Jun Sang Hyun, better known to Korean rap fans as Paloalto, the label has been instrumental in the careers of some of South Korea's coolest rappers. Over the years the label has put out releases from Keith Ape and Okaisian as well as Hyun's own music. "The history of hip-hop has long been in Korea," Hyun told us. His music is frequently melodic and pretty, but he also knows when to just keep things simple, too.
As somewhat of a veteran in the scene, and having been responsible for many success stories in Korea, he could very well be the next rapper from the country to break out overseas. "I think Korean is a very good language for rapping. Even if you are not familiar with Korean, I think it's easily approachable."
He's not wrong, either, with many listeners outside of Korea getting into the music. The video for "It G Ma," which was released through Hi-Lite Records, has surpassed 38 million views alone. There's evidently an appetite for Korean rap, with the language proving a perfect fit for hip-hop. There's nothing clumsy about the way Korean sounds over some killer production, which can't be said about every language.
Besides, he said it best to us himself: "I believe that language isn't a barrier if you make good music."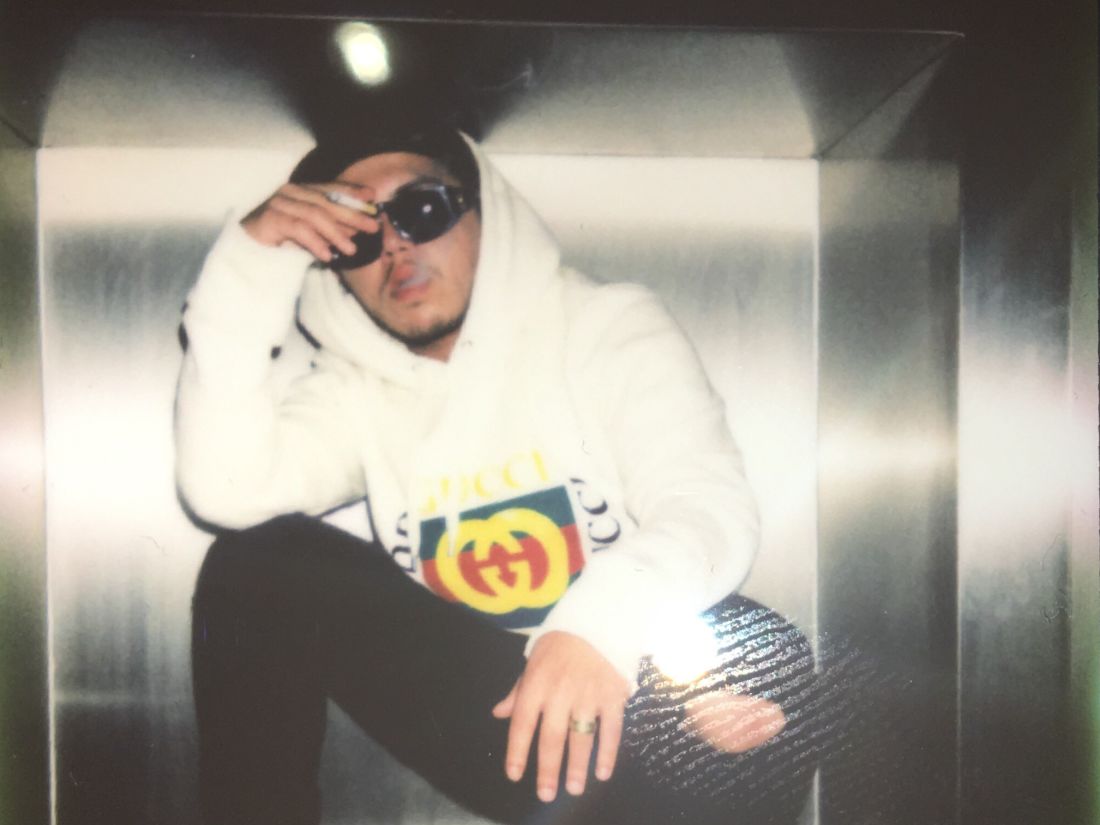 Belgium: Hamza
There's a lot of French rap in the world, but for the most part, international interest has centered on Parisian rappers like MHD. The Afro-trap sound that he pioneered is huge and France has one of the biggest rap scenes in the world, with many artists receiving more plays than even British rappers and grime MCs. But what about other French speaking countries? Well, it turns out that French is an excellent language to rap in, as Belgian rapper Hamza continues to make clear.
"The new Belgian rap scene is still in development, but it is definitely in the international landscape," Hamza said. "At this time we got a few rappers on the come up, but not enough to say we have a big rap scene." He says that the only difference between Belgium's burgeoning scene and America, ultimately, is the language. There's a lot of parallels in his music, too, recalling Travis Scott among others.
He's already getting some huge numbers on SoundCloud, and he's not looking to change how he's working anytime soon. "I won't change the language of my music because French is what makes my music authentic. I'm from Brussels and we speak French here so I'm just doing me. I am not planning to change the way I work to try and conquer the world. If I do conquer it one day, I want it to be in some way I am truly proud of."